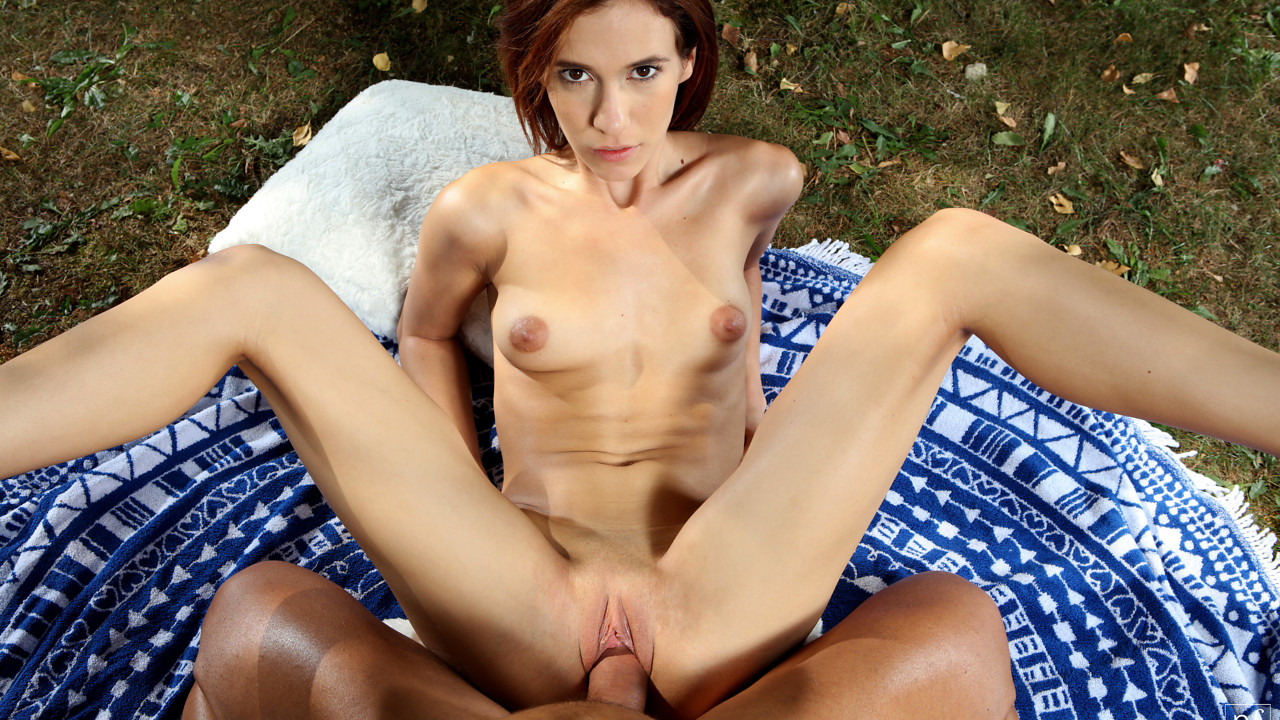 featuring
Matt Denae
and
Nikki Fox
.
Added On:
Feb 2, 2019
Description:
Redheaded temptress Nikki Fox walks with her boyfriend Matt Denae in the park, but these two can't keep their lips off of one another. When Matt spins Nikki around and pins her against a tree with deep kisses, Nikki makes it clear that she's game for a good time outside. Matt responds by blindfolding her and leading her to a secluded spot where he has set up a surprise picnic just for the two of them.
Between nibbling at the food that Matt has provided, the couple makes themselves comfortable. That includes Nikki taking off her shirt so that Matt can kneel behind her and kneed her nipples into hard little points. His shirt and shorts are the next to go, which means Nikki has a totally different kind of treat to focus on. She's eager to do just that, slurping and sucking at Matt's hard dick as he winds his fingers in her hair to let her know she's doing a great job.
Laying Nikki back on the picnic blanket, Matt gently relieves her of her remaining clothes He leans over her super skinny body and eats her up with his eyes before working his way down to settle his face between her thighs. Flicking his tongue out, Matt works Nikki's cream filled slit and then focuses his full attention on her clitoris. When she's dripping with blatant sexual need, he spoons behind her and shoves his cock all the way inside.
Their outdoor coupling continues as Nikki gets on her hands and knees. This teen loves getting her pussy pounded doggy style, and Matt is happy to oblige her needs. He slides his hands to her hips, hanging on as he gives her the ride of her life on his fuck stick.
Eager to continue exploring new positions, Nikki urges Matt onto his back so she can straddles his hips. Lifting her own hips, she guides his dick back inside. When she leans forward and starts rocking back and forth, the ride is just what she needs. Hopping off her personal fuck stick briefly to suck her own juices off, Nikki once again mounts Matt's erection for a reverse cowgirl romp.
Basking in the afterglow of her climax, Nikki falls back onto the blanket and lets Matt raise one of her legs high so he can keep going. He reaches the end of his endurance as Nikki reaches another peak of excitement. Pulling out, he lets Nikki guide his cumshot so that he hits all over her slim belly to leave her covered in his love.