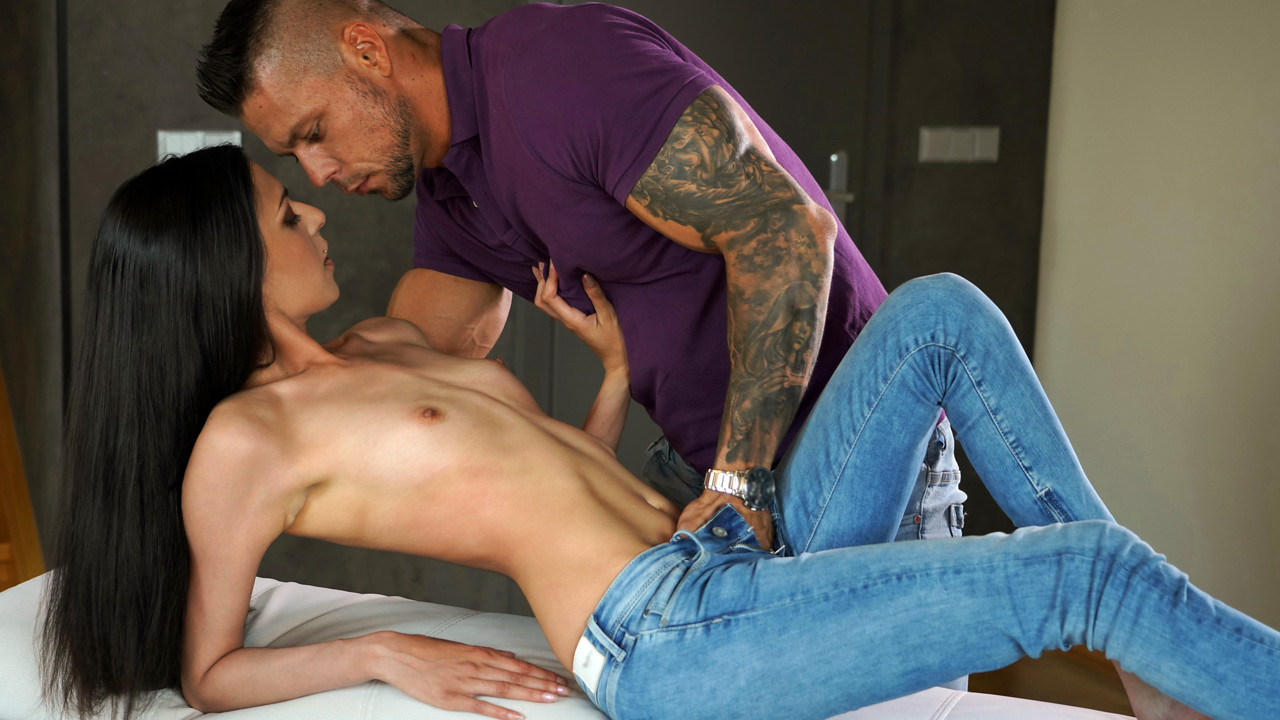 featuring
Angelo Godshack
and
Ashely Ocean
.
Added On:
Dec 19, 2018
Description:
Angelo Godshack has invited Ashley Ocean to his place for a good time. She arrives on time and Angelo ushers her in. The second the door closes, he wraps his arms around Ashley to bring her in for a deep kiss while he grinds his hardon against the softness of her belly. Ashley can't wait another moment before leaping into Angelo's arms and wrapping her legs around his waist in an effort to get nice and close for a make out session.
Angelo dips his head to bury his face between Ashley's breasts, then lets her slide to the ground and get down on her knees so she can pull out his fuck stick. Pulling her lover's dick close, she wraps her lips around the tip to suck long and hard. Stroking as she keeps sucking, she goes all out to make sure that Angelo is hard as a rock and ready to fuck.
In return, Angelo leads Ashley further inside until they reach the nearest flat surface. Laying her down on the couch, he peels off her clothes and then lifts one leg over his shoulder so he can sample her pussy juices. Licking Ashley's twat clean isn't enough for Angelo, so he slides two fingers into her tight sheath. Then he replaces his fingers with his fuck stick as Ashley eggs him on with loud moans.
Getting comfier on the couch, Ashley rises up on her hands and knees and watches over her shoulder as Angelo takes her doggy style. Hips rocking and breath coming in short pants, she rocks back into him with each stroke. She loves the way his hands feel on her hips as he uses all of those hard muscles to drive himself hard and deep.
They finish off spooning on the couch, Angelo holding Ashley in his arms. Her leg needs to be held high to accommodate Angelo's big dick, but the payoff is worth it as he gives her the climax she's been craving. When Angelo gluts Ashley with a creampie, she lets his cum dribble out of her fuck hole and dredges a fingertip through the resulting wetness so she can enjoy the flavor of their love.